Yuliya Tsimashenka
Freelance translator, organizer of Belarusian Translation Forum
The atmosphere: friendly and engaging. Fresh air, creativity and freedom. The organisers managed to create several areas outdoors for different conference and leisure formats: a conference area with long benches on bales of straw, decorated with straw balls, web-shaped crocheted napkins and floral compositions; a terrace decorated with rugs and woven ears of wheat under the ceiling was chosen for the interpretation stream.
Our special compliments to the campsite decorator! There were live chickens wandering all over the venue. What other conference invites you to bring your family and put up a tent right at the venue?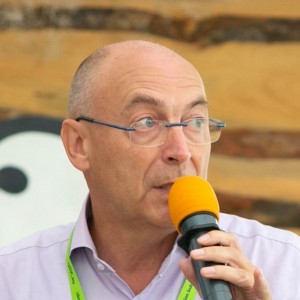 Orlando Chiarello
Product Support Manager at Secondo Mona
I have really appreciated the highest level of competence and professionalism of all the presenters, participants, interpreters, and the fantastic and invaluable organizational work! But, above all, this event gave me a tremendous personal opportunity to meet such wonderful people who made me feeling at home! I have very much enjoyed the fantastic and friendly environment of the entire event!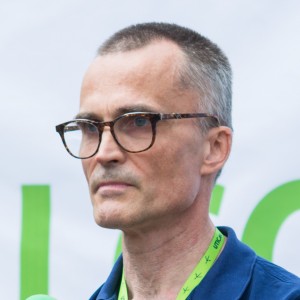 Kimmo Rossi
Head of Research & Innovation sector (European Commission)
I think UTICamp is a good concept: it is informal, but professional and well-functioning at the same time. The presence of nature makes people relaxed and receptive and maybe also stimulates discussion in a positive and constructive way.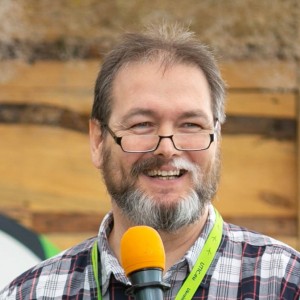 Paul Filkin
Client Services Director for SDL
If you can only attend one event a year I'd highly recommend you choose this one! I don't believe there is another event like this where you can combine spending time with your peers, knowledgeable professionals from around the world and your family for the best part of a week in a pine forest by the side of a river! Сonferences like this should really be the future, although I somewhat doubt there will be many locations able to provide anything like this!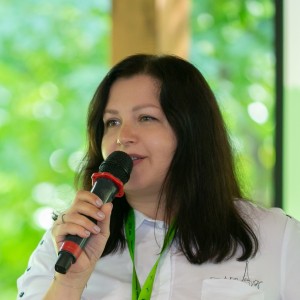 Svitlana Bregman
Interpreter, lecturer, UTICamp-2020 simultaneous interpretation team coordinator
Enjoying an atmosphere of collaboration, mutual support and joint professional growth was perhaps the main expectation of the simultaneous interpretation team at UTICamp-2020. It was an important step for consolidating the professional community of interpreters in Ukraine. We are determined to continue along this road, to keep progressing and to develop further.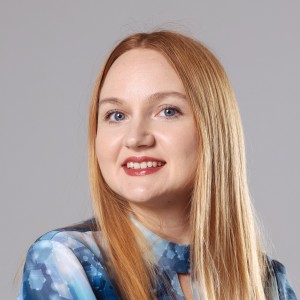 Anna Ivanchenko
Freelance translator and interpreter
UTICamp is a translation conference unlike any other, offering high-quality content, lots of professional networking and outdoor recreation. I guess this is how they manage every summer to create a wonderful oasis of freedom where all the participants can discover themselves afresh. Plus, there's a lot of music here – did you know that linguistic and musical talents nestle in the same part of the brain?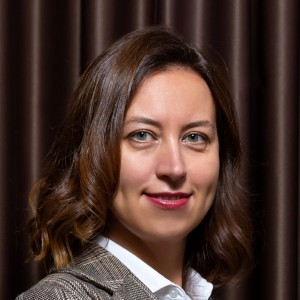 Victoria Moroz
Freelance Interpreter
UTICamp is a week-long adult summer camp; meetings with colleagues I cannot see for months because I am too busy; it's a refreshing place and a reference point for my professional growth. There are dozens of conferences where accomplished colleagues give useful presentations but only one of these events is about the life behind all this professional development. UTICamp is not a perfect life and work balance but a dream about it that came true and can be enjoyed every summer for a whole week in a circle of like-minders.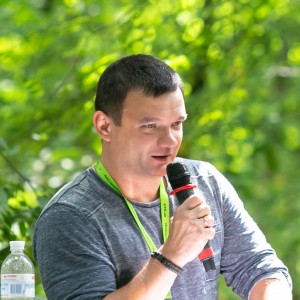 Fedor Bezrukov
Director, Logrus IT Ukraine
We sometimes have no time for a vacation. UTICamp combines business with pleasure: we listen to interesting presentations without the need to stay in a stuffy room (at best, air-conditioned) — instead we find a comfy place, even in a hammock, a pear chair or a bed(!). UTICamp is an opportunity to get valuable information from peers while enjoying the beauty of nature and replenishing your inner reserves.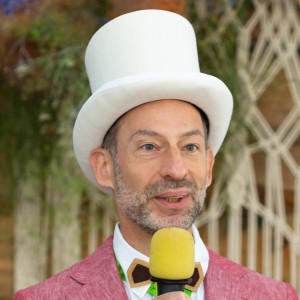 Leonid Glazychev
CEO at Logrus IT
You are now a real breath of fresh air, a small piece of "normality" in the strange life we live today. You can socialize outdoors instead of sitting at home in front of your camera wearing headphones. This is a totally unique experience. I almost feel like I'm at home here. I guess it's the lost Nice from the 19th century novels which has been unexpectedly transported by technology to the 21st century. The event is both enjoyable and extremely valuable for the industry.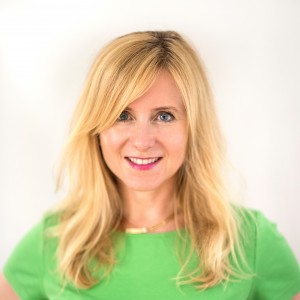 Sabina Jasinska
Global Head of Marketing and Sales for StoneShot
Thank you so much for inviting me to speak at UTICamp-2020: it was amazing to be there with you, especially this year. Thank you for some magical experiences, inspiring conversations, and new friendships. For anyone who finds my words intriguing, I recommend that you view the talks and concerts and promise to do everything you can to come next year!
SHARE YOUR EXPERIENCE OF PARTICIPATION